As a California registered 501 c(3) not-for-profit organization (EIN 77-0316327), fnancial contributions to SPAN are tax-deductible to the extent allowed by law. As a SPAN Donor, you can be confident that 100% of every financial gift is utilized for the spay and neuter of dogs and cats. For your convenience, we have provided SPAN Donor Options (below) along with active Links where appropriate. If you are interested in a form of giving not listed here, please Email us. Thank you for giving.
ONLINE GIVING
JUST GIVE – "Great Nonprofits" is the destination for online charitable giving. With just a few easy steps, you'll be able to make a secure, online donation to SPAN.
VEHICLE DONATIONS
V-DAC – Vehicle Donation to Any Charity
Any vehicle, Anywhere in America, running or not

Free, Easy, Quick, Secure alternative to selling or trading-in yourself

Get a potential Tax Benefits

By Internet or Phone, simple

Free, Easy, Quick, Secure way to help SPAN!
SHOPPING ONLINE
AMAZON SMILE – What is AmazonSmile?
AmazonSmile is a website operated by Amazon that lets customers enjoy the same wide selection of products, low prices, and convenient shopping features as on Amazon.com. The difference is that when customers shop on AmazonSmile (smile.amazon.com), the AmazonSmile Foundation will donate 0.5% of the price of eligible purchases to the charitable organizations selected by customers.
CASH GIFTS
(Restricted & Unrestricted)
Checks made payable to SPAN may be sent to:
SPAN Office and Thrift Store
110 N. Olive St.
Ventura, CA 93001
LEGACY GIFTS
What if YOUR legacy meant creating a more humane community for our dogs and cats – now and in the future – by supporting responsible pet ownership and eliminating overpopulation through spay and neutering?
Your Legacy Gift can make all the difference and we graciously ask you to consider one or more of the following giving options:
-I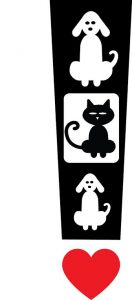 nclude SPAN in your Will or Trust
-Add SPAN as a beneficiary of your life insurance policy
-Name SPAN as a beneficiary of your retirement plan
Please, start the Financial Conversation with your CPA
or Estate Planner Today.



Questions? Please email us at: spay@spanonline.org